Welcome To Know Our Products, We Can Offer You High Quality Products!
Vacuum screw dough divider
---
---
Vacuum screw dough divider
| | |
| --- | --- |
| Dough weight range(g) | 260g-1500g |
| Output(pcs/h) | 85-145/min |
| Output(kg/h) | 3500kg |
| Voltage(V) | 400V |
| Power(kw) | 7.5 |
The screw dough divider is more exact and has a vacuum exhaust system to remove carbon dioxide gas from the dough.
The dough divider machine is mainly used for large-capacity automatic production baking. It is used match with the automatic bread production line.The maximum output can reach the 1000kg-3000kg/h.The divider machine adopts stainless steel body and imported electronic components, which can extend the lifespan of the machine.
1. Maximum flexibility from firm to soft from pizza doughs to sponge mixtures with the same machine
2. maximum variability on portion sizes,ranging from 10g-1.5kg
3. Highest level of efficiency thanks to extraordinary portioning performance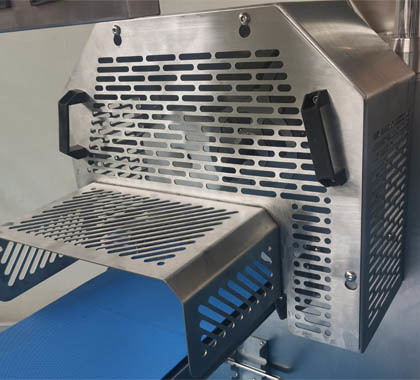 4. highest levels of economy as separating oil is not required
5. highest levels of hygiene thanks to clean with water
6. maximum weighing precision,less give-away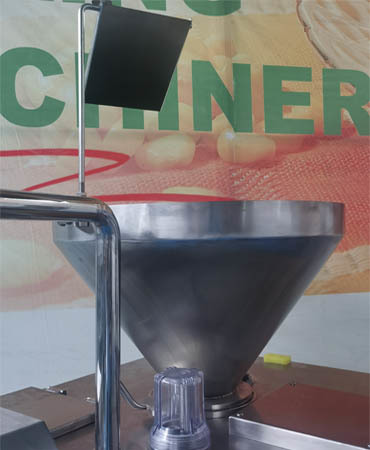 7. The special feature of the double screws is their extremely high level of efficiency.in contrast to traditional solutions,the double screws transport the dough in a gentle manner all the way through to the outlet.without recirculating.
AOCNO's new dough divider is characterized by high efficiency, and the core is the "double screw", which works on the principle of double spindles. The divider conveys the dough gently and efficiently cuts even large pieces such as nuts, raisins, chocolate chunks, etc. The AOCNO screw dough divider easily dividing the dough while reducing maintenance costs.
The double screws transport dough and mixtures from the hopper to the machine outlet in particularly gentle manner without compressing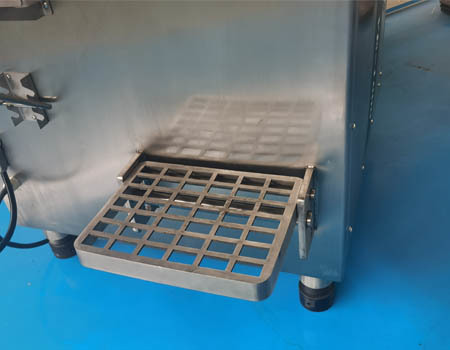 The double screws operate almost wearing,reducing,maintenance cost.Quick dismantling ans easy cleaning ensure minimum downtimes during product changes,reducing machine and staff costs per quantity unit while guaranteeing safe and efficient production.
AOCNO screw dough divider for dividing a range of doughs
• Infinitely adjustable portion sizes based on machine type, application and portioning ratio
• Can handle 30-1500 g of dough
• Production capacity 3000-5000pcs/h
The screw dividing dough technology and precise weight control ensure high product quality.
Flexible production,A dough portioner for the flexible production of all types of doughs and product.
No need for cutting oils,Lack of cutting oils means optimal dough quality.