Welcome To Know Our Products, We Can Offer You High Quality Products!
bakery machinery
---
bakery machinery Its length can be customized according customer's capacity and available layout space.
---
Spiral fermenting room
bakery machinery PRODUCT DESCRIPTION
The AOCNO spiral proofing chamber allows the dough to reach the ideal temperature of 30-45°C, which is necessary for the proofing of the dough. The proof tower is designed in a spiral shape to maximize the use of height space and minimize the footprint.
The fermentation system is located in an insulated chamber and the humidity percentage is monitored, regulated and kept constant.
AOCNO will customize the shape and function of the spiral proofing chamber according to your production characteristics, examine the space, study and analyze the product characteristics, and design the most suitable solution.
AOCNO spiral proofing chambers are used for continuous proofing of various bakery products such as toasts, baguettes, burgers and other types of dough products. The environment is constantly monitored, and the temperature and humidity are automatically adjusted to the desired level, optimizing the proofing process.
Spiral proofing systems are developed according to the specific needs of customers. Our spiral proofing towers can be combined with our dough mixers, tunnel furnaces, spiral cooling towers and other products. The adjustable humidity and proofing time parameters of the proofing room create an ideal environment for the dough to keep it in top condition.
bakery machinery SPECIFICATION
| | |
| --- | --- |
| Humidity Control | 60%-90% |
| Proofing time adjustable(min) | 30min-120min |
| Belt width range(mm) | 230mm-1100mm |
| Heating temperature | 30℃-45℃ |
| Humidification way | Ultrasonic Humidifier |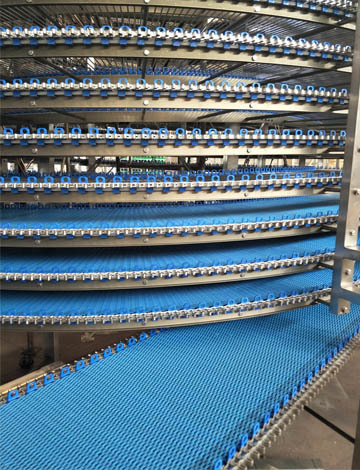 Food-grade spiral proofing systems are designed for your needs. Premium materials and components to ensure high performance, long life and minimal maintenance.
The proofing temperature is controlled by a PLC controller located in the main control panel.
AOCNO can customize the height of the proofer, the sliding speed of the belt and its direction (up or down). AOCNO's professional design team can ensure the high-efficiency operation of the machine.
1. We can customize according to your needs
2. Spirals tower conveyor for room-temperature cooling or forced cooling, freezing and fermentation.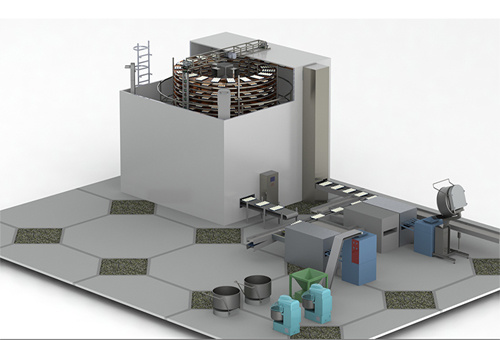 3. Its length can be customized according customer's capacity and available layout space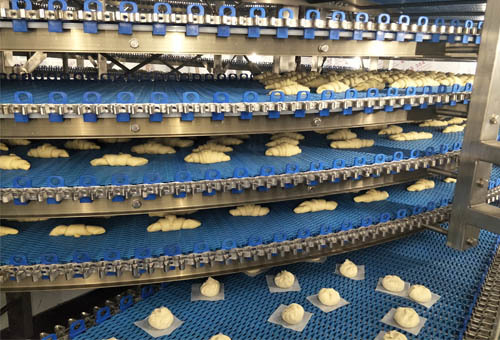 4. Our spiral fermenting room is installed in a room and managed remotely by a touch screen monitoring system which guarantees a thorough control of air distribution, moisture level and temperature.
5. spiral fermenting room is the ideal device for automatic Industrialized bread Production, which can be integrated to the complete set of product line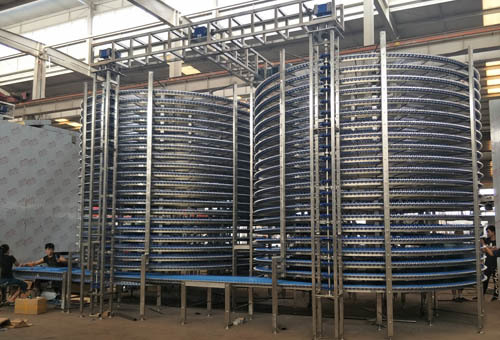 6. Equipped with reliable and accurate controlling system, perfect proofing quality can be guaranteed, time can be adjusted within a certain range, temperature and humidity to be controlled respectively.
The same proofing conditions to produce the highest quality bread. Control air circulation, temperature and humidity for optimal dough development and product consistency.
AOCNO provides you with precise control and optimized dough conditions through automated solutions for the proofing process;
Continuously identical proofing conditions to produce the most uniform bakery product;
Air circulation, temperature and humidity are fully adjustable;
Customize the configuration to fit your bakery layout.